Ever since I can remember, I have been madly in love with music. The melody, the emotion it can provoke and the lyrics…the words. Music has taught me how to love, how to feel, how to get back up and how to heal. Music has helped me find who I am.
Through the years, my taste in music has changed and we have more variety than we ever had before. More access to music without having to buy the album.
In The Beginning…
Music first came to me in my baby crib, a wind-up mobile overhead. I remember when I was a little older, the countless times I took a musical toy to my mother and ask her to 'make it go'.
Then when I was old enough to wind-up the toys myself. I had one particular toy that I couldn't get enough of. It was a box, a music box of 'Jack and Jill'. You would wind the plastic knob until you couldn't. Then the nursery rhyme would play out in visual drawings that scrolled along with the song until it lost its energy and another twist of the knob was required. I spent hours, hours listening, watching and singing 'Jack and Jill'.
As the years pushed on, I got a tape recorder when I turned twelve (BEST PRESENT EVER!) I would spend hours (and I mean hours) listening to my clock radio. When a song would end I would race over to my tape recorder ready to push the play and record button simultaneously if the DJ was about to play a song worthy of my blank cassette tape. If the two buttons had been pushed, I would go around the house with a finger in front of my lips telling everyone in the house to be quiet because I was recording. I was very important and my tape was going to save the world one day.
Usually, after I had told them I was recording, they all came into my bedroom to hear what song made the cut with overly mouthed words 'ARE YOU RECORDING?' Pointing with big eyeballs as I still had my finger to my lips, shaking my head yes and eyes of death if they ruined my recording. If someone spoke accidentally, and they usually did. I would hit the stop show my exasperation and rewind the tape to find the spot where the last song had finished.
You always had to allow a few seconds of recorded emptiness between the songs. I learned after a while that I could hit play, record and pause at the same time, then when a song came on, I just had to release the pause button. A much better way to record without the clunk of the buttons being recorded on the tape.
Mixed Tapes People!
I got a little older and the cool ingenious invention of the 'mixed tape' was born. This was the grandfather of playlists. If you were lucky enough to receive a mixed tape (BEST PRESENT EVER!) then whoever gave it to you thought you were really something special. Like, I mean you were one of their number ones. Like, at the top of their friendship or crush list. I received a few mixed tapes in my time and I have given them too.
You would put your entire heart and soul into making one of these for someone. It could take you weeks, months especially if the song you were waiting for needed to first be played on the radio. But technology matured and the stereo with a double cassette player was invented. Dun Dun Daaa! This changed everything! You could record from a record to a tape, tape to tape and my favorite…radio to tape without being quiet.
Then hail the Compact Disc. The CD sort of chased away the mixed tapes for the technology junkies, you know the ones that were always jumping on the bandwagon for the next best thing. I liked CDs but mixed tapes still held a big place in my heart. I would walk around with my off-brand Walkman listening to my mixed tapes until I wore them out. Yes, they could break…sad but true.
Then the discovery of the Discman appeared…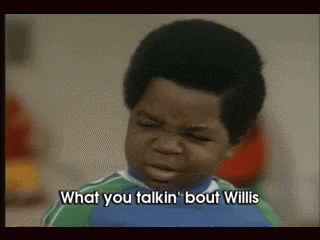 Now you can listen to your favorite CD while walking around. It was bigger and chunkier than the Walkman but who cares! I got myself a Discman from a garage sale. By the time I got mine, people were starting to get sick of them. You couldn't really run or exercise with a Discman because the laser could skip and scratch your disc. I think maybe some went back to the mixed tape, and then there were others who never left.
Hail The Digital Age…
Now years, many many years, have passed and the Y2K bug is a thing of the past. In October 2001 a company called Apple (the computer company) came out with a thing called the iPod! Say what? It was smaller and could fit almost your entire CD collection! My husband gave me my first iPod, a pink one, a second model they called the iPod Mini (BEST PRESENT EVER!). I was excited but had no idea what to do with it but I learned quickly how to download my CD collection onto this teeny little device. After that, I never went anywhere without my iPod and my book.
Then cell phones got more sophisticated and today at the touch or our fingers we can click onto a memory. Memories of the people we once were, memories of the people that once touched our lives, memories of the people who helped us become who we are, memories of the moments that made us who we are today.
A BIG thank you to my mom and dad who were lovers of music and always had it playing around the house. Love you both to the moon and back.
Here is a soundtrack of my life…
Put your headphones in your ears and settle back and enjoy this 'Mixed Playlist' for you. My favorites over the years, 50 of them actually, I had too much fun putting this gift together for you. Just click on the links. You're welcome.
Oh! But wait, before you go, will you share a song or two with me in the comments below? What song makes you weak in the knees or has stayed with you over the years? I love new music…Thank you!
Before my time…
James Brown – 'Try Me' (1958), The Letterman – 'Hurt So Bad' (1964), Glen Campbell – 'Witchita Lineman' (1968), The Doors – 'Love Street' (1968)
The 1970s-Me Decade
Neil Young – 'Old Man' (1972), Billy Joel – 'You're My Home' (1973), Fleetwood Mac – 'Landslide' (1975), Pink Floyd – 'Wish You Were Here' (1975), The Beatles – 'Here Comes The Sun' (1976), Kiss – 'Beth' (1976), Paul Davis – 'I Go Crazy' (1977), Bob Marley – 'Three Little Birds' (1977), The Commodores -'Still (1979), Christopher Cross – 'Sailing' (1979), Dan Fogelberg – 'Longer' (1979), Kermit the Frog – 'The Rainbow Connection' (1979)
The 1980s-Old School days
The Climax Blues Band – 'I Love You'(1980), Styx – 'Babe' (1980), Dire Straits – 'Romeo and Juliet' (1980), Boz Scaggs – 'Look What You've Done to Me' (1980), Journey – 'Open Arms' (1982), Restless Heart – 'I'll Still Be Loving You' (1985), Peter Gabriel – 'In Your Eyes' (1986), Kenny Loggins – 'Meet Me Halfway' (1987), Garth Brooks – 'The Dance' (1989), The Judds – 'Young Love' (1989)
The 1990s-The Dot-com Decade
Collin Raye – 'Love Me' (1991), Richard Marx – 'Hazard' (1991), Little River Band – 'Lady' (1992), Alabama – 'Angels Among Us' (1993), The Whitlams – 'No Aphrodisiac' (1997), Ben Folds Five – 'Brick' (1998), Willie Nelson – 'Angel Flying Too Close To The Ground' (1999)
The 00s- Gen Z
Heartland – 'I loved her first' (2006), Pete Murray – 'The Game' (2008), Zac Brown Band – 'Free' (2008), Blue October – 'My Never' (2009), Glen Hansard & Marketa Irglova – 'Falling Slowly' (2009)
The Twenty-Tens-Here and now
Ed Sheeran – 'Kiss me' (2011), Hillary Weeks – 'Beautiful Heartbreak' (2011),Alan Jackson – 'Where were you' (2012),Prince Superbowl Medley (2012), Jason Mraz and Christina Perri – 'Distance' (2012), Chris Stapleton – 'Tennessee Whiskey (2015), Until The Ribbon Breaks – Blondie cover 'One Way or Another' (2015), Red Hot Chilli Peppers – 'Dark Necessities' (2016), Kenny Chesney & Wendell Mobley – 'There Goes My Life' (2017), Colin Hay – 'I just Don't Think I'll Get Over You' (2017), Phoebe Bridgers & Noah Gundersen – 'Killer' (2018), The Weekend – 'Call Out My Name' (2018).
Feature photo by feliperizo.co | heart made on Unsplash